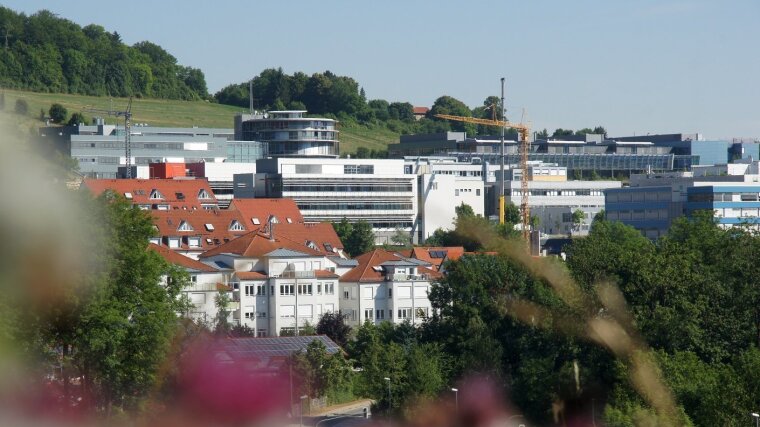 Cooperation partners
Our local and regional network
View of the research campus at the Jenaer Beutenberg.
Research at the Faculty of Chemistry and Earth Sciences is carried out in cooperation with a large number of national and international partners in science and industry. A special feature is a close network at a local and regional level: within the University of Jena, with the University Hospital Jena, with the research institutes of the Jena Beutenberg Campus as well as with non-university research institutions in central Germany. The network is brought to life through various forms of cooperation, in particular through
joint research projects
work within the interdisciplinary research centres
cooperation in the supervision of doctoral students within the framework of joint graduate schools
joint professorships and the integration of staff from the non-university institutions into university teaching.