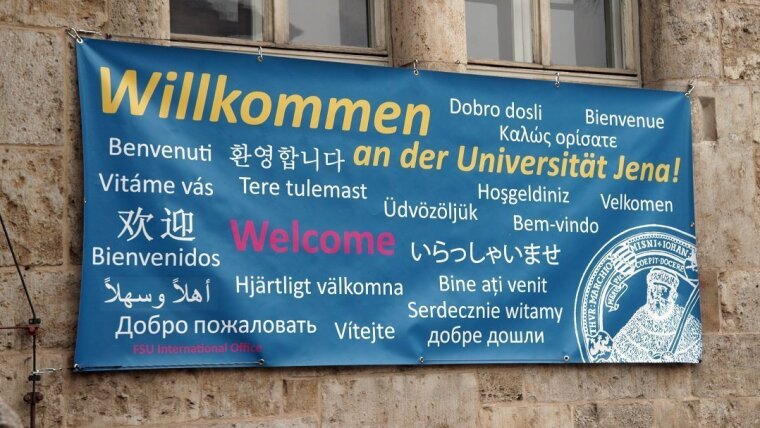 Beginning of studying
Information for first-year students: Student introduction days, preliminary courses, contact persons
Welcome at University of Jena
Image: Anne Günther (University of Jena)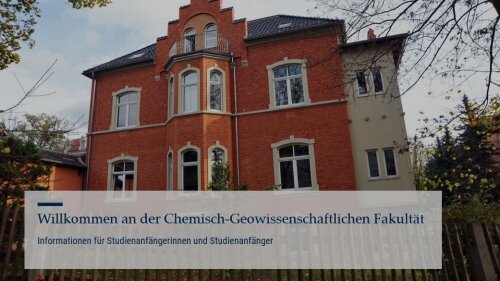 Welcome at our faculty!
Information for first year students about studying at the Facutly of Chemistry and Earth Sciences (in German)
Video: Faculty Tour
In the video (in German) you can get to know the different areas of the faculty and get an insight into some buildings, lecture halls and laboratories.
Video: University of Jena
Office for Student Affairs and Examinations
Room E005
Humboldtstr. 11
07743 Jena
Office hours:
Consultation hours currently only with prior appointment. For more information please visit the website.