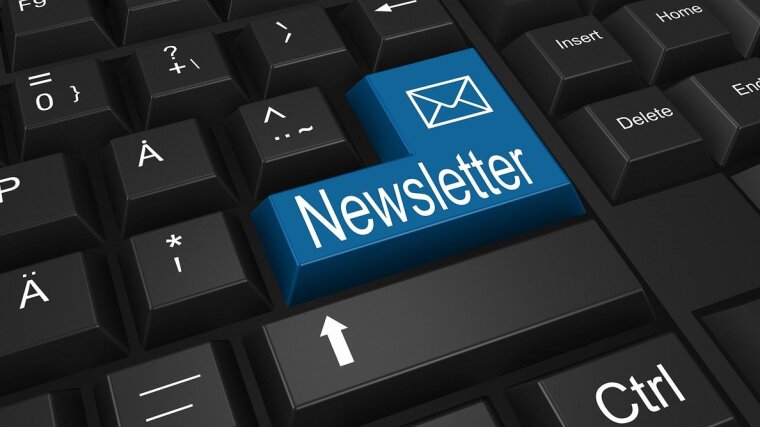 Alumni Newsletter
Past issues and subscription
A keyboard with the "Newsletter" key
What is the Alumni Newsletter?
The Alumni Newsletter informs you once per semester by e-mail about current events and news from the faculty. It is primarily aimed at our former students and staff.
The newsletter is free of charge and it is in German and English. You can unsubscribe from the newsletter at any time.
To subscribe, please send a short e-mail with the subject "Alumni Newsletter Registration" to alumni-cgf@uni-jena.de.
The Friedrich Schiller University Jena processes your personal data for the purpose of electronically sending information for alumni of the Faculty of Chemistry and Earth Sciences. The legal basis for the data processing is your consent in accordance with Art. 6 Para. 1 lit. a) DSGVO, which you declare by sending the form. You can revoke your consent at any time with effect for the future. Privacy statement
Past issues
Issue winter semester 2019/20 de