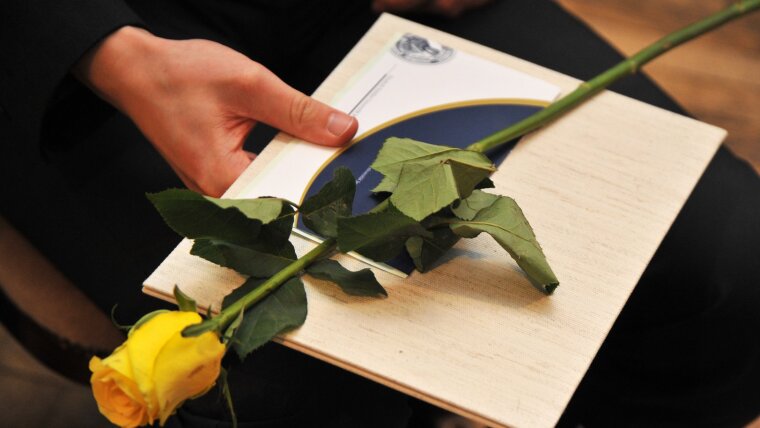 After graduation
Information and services for our graduates and alumni
A graduate holds a diploma and a rose in his hand.
You are about to graduate or have just finished your studies? Here you will find information and offers concerning graduation and career entry.
By the way: There are many events and services for our alumni. We would be happy to stay in touch!
Alumni portraits
We are interested in your story! Tell us about your experiences in your studies and career and help current students with their career orientation.
Click here to access the online questionnaire (in German) de or write an email to alumni-cgf@uni-jena.de
Thank you!
Alumni Newsletter
You would like to receive news from the faculty by email? Subscribe to our free Alumni Newsletter!